The Lord has been faithfully pointing out areas of my life that need growth. One of the most recent has been that I need to perfect more homemaking skills. In earlier years, this has come easy for me. But as my interests have expanded, I have become lax to practice some necessary skills — they have dropped on my priority list. As well as letting them become rusty, I have also not helped my family as much as I can in these areas. The Lord tells us to use our time wisely, and I feel the need for that improvement in my own life so much. I need to purpose to take an interest in areas that I may not have a personal desire to involve myself in. The question should not be, "What do I want to do," but "What do I need to learn so I will be fully prepared to be a homemaker someday?" Too often I get focused on the projects I want to get done, and the skills I am interested in. I must keep the eternal and important perspective in sight as my goal.
Let us seek to learn all the necessary skills today in our years at home. This will bless our family and gird our arms with strength! I have found lately that when I make the choice to do these tasks that I do not necessarily prefer to do, that they have become more of an interest and joy to do. Once we make the choice, our emotions follow; we must not let them lead us and our actions. Is there an area that you have been struggling to take an interest in? Seek the Lord for strength and He will, in due time, give you a love for it. "See then that ye walk circumspectly, not as fools, but as wise" (Ephesians 5:15).
Maybe it would motivate us if we shared our goals in this area with one another. Find someone to be accountable to, and each week, make a list of things you would like to do so that you will use your time more wisely. (Such as, I will make a nutritious dinner three times this week, I will wash the clothes every morning without being told, I will plan a garden for this spring for my family's food) Ask for their opinion on how you are doing and advice on where to improve. This accountability person could be your mother, father, sibling, or a godly friend.
I also would love to hear your goals and thoughts. Please share! Let us exhort and encourage one another in good works to please the Lord.
Here is a recipe that I have made that my family enjoys.
Fish Stew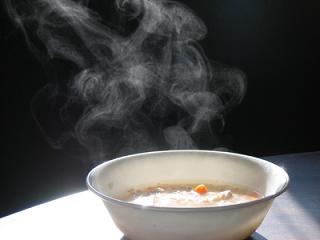 3 16-oz frozen fillets (fish)
8 medium potatoes, chopped ½" cubes
3 medium carrots, sliced
2 tbsp dried parsley
1 bay leaf
1 tsp. Salt (to taste)
1 tsp. basil
One 32 oz. can diced tomatoes
4 cups chicken broth
Water
1 cup frozen green peas
1 cup frozen corn
In large pot, cook frozen fish, potatoes and carrots until almost done in chicken broth and sufficient water. Add the remaining ingredients and cook until done (about 10-15 minutes).
Cheese Variation: Instead of adding tomatoes, add more water; add 2 cups shredded mozzarella cheese and one 16oz. package cream cheese at end. This is very good!
Servings 8 hungry people
"LORD,
make me to know mine end,
and the measure of my days,
what it is; that I may know how frail I am."
(Psalm 39:4)