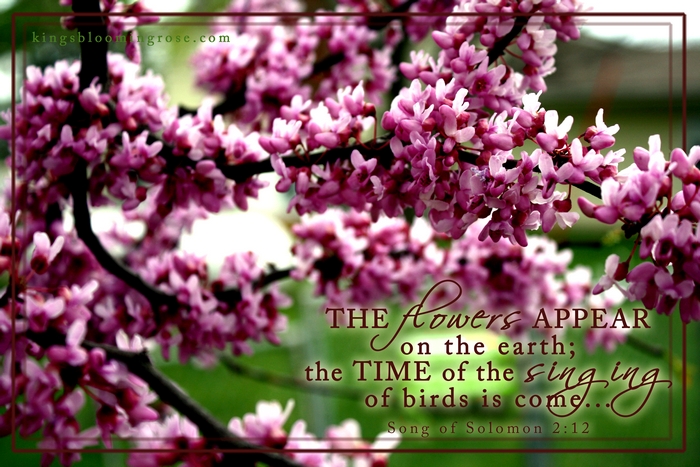 "You don't like correction, do you?" What a humiliating question to be asked. Yet God has been asking me this so many times lately, through different circumstances or people. It seems like every time I think I "have it down," this is brought to my eyes again. What a hard area it is!
Who likes being rebuked, instructed, or corrected?
Well, Proverbs 13:1 says a wise son will hear his parents' instruction and humbly accept it. Our natural human nature despises counsel and correction, but Proverbs 10:8 says "the wise in heart will receive commandments." The wise person embraces correction, realizing his/her own weaknesses and need to learn.
On the other hand, a fool scoffs and rejects correction. "A fool despiseth his father's instruction: but he that regardeth reproof is prudent." (Pro 15:5) Which do we want to portray–the wise, or the foolish?
We are commanded, in Proverbs 19:20, to "hear counsel, and receive instruction…" Jesus says that His rebuke is a sign of His love for us in Revelation 3:19: "As many as love, I rebuke and chaste." We should feel loved when our parents correct us, because they have the courage and love for their children to do so.
"Chasten thy son while there is hope, and let not thy soul spare for his crying." (Proverbs 19:18)
A wise man will love those who rebuke him in love (Pro 9:8). Our parents want our best when they correct us; they care enough to stop and show us where we are erring. When we are reprimanded by our authorities, we should have an open heart for their wisdom and thank them for it. God will greatly bless that humility!
I have found that I must seek God's grace to accept correction. I cannot do it alone. When someone tells me that I did a certain task wrong, I must ask God for grace to respond humbly, to be humble enough to say, "I am sorry; I was wrong!" Then go on with life, joyfully accepting it. When I am asked to do something that I do not want to do or that interrupts my schedule, I must stop and pray for God to work in me so that I can serve Him foremost. "Sure, I can do that for you!" When I get frustrated and am tempted to say something wrong or display a bad attitude, I have to close my mouth and go in another room to pray for help! God has truly delivered me, though, when I do this.
This is such a hard area; I fail many times a day. But the Lord is teaching me so faithfully, and it is a comfort to know that how ever many times I fail or give a wrong response, He still has grace and forgiveness for me. He will help me start again. And He wants me to succeed for His cause! He will be faithful until the battle is won. But I must desire His work to be done in my life, and must surrender my will for His.
Will you too allow the holy Spirits' conviction and work in the daily, hidden, mundane responses of life? Few will see your efforts. But God will. What else matters? When we allow God to change our "old man" into His new nature, HE will radiate from our lives and others will be blessed by our life crucified with Christ. Will we let Him live in us completely? He gave His life for us; He will surely see us through.
"I am crucified with Christ:
nevertheless I live; yet not I, but Christ liveth in me: and the life which I now live in the flesh I live by the faith
of the Son of God, who loved me, & gave himself for me."
(Galatians 2:20)
Press on with me, dear sister!
~SarahLee
"A wise son
heareth his father's instruction:
but a scorner
heareth not rebuke."
~Proverbs 13:1

"Humble yourselves
in the sight of the Lord,
and he shall lift you up."
~James 4:10