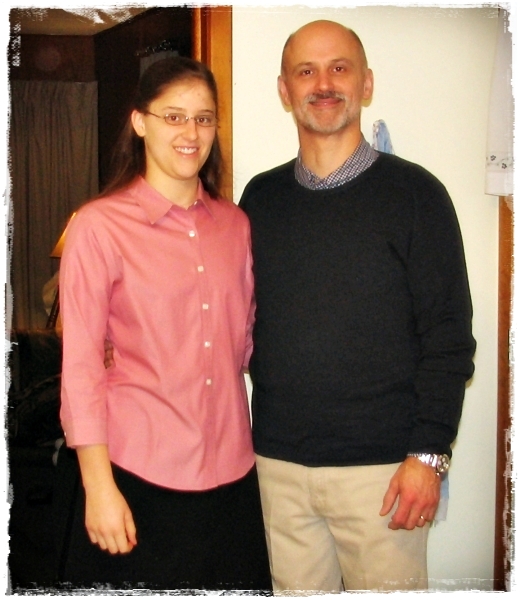 I have been blessed with a wonderful father. He is my hero and my noblest example of Christian manhood. I thank the Lord for giving me such a man as my spiritual and physical leader, protector, hero, priest; a father who stands up for Biblical principles.
My dad's duty as a Christian man and a father is not easy. In fact, he carries the most weighty calling one can have. His duty calls for much, and I have been realizing how heavy that is for him. The weight of the world is on my dad's shoulders. I don't have to think about holding a paying job, paying the bills, being directly accountable to God, instructing children in the Lord, plus many other duties. I will never know the weight he carries or the burdens he feels each morning as he awakes. I believe the devil is after our Christian men more than anyone else, because if our men do not bear their role, then our entire society is weakened.
I have been realizing that my dad carries such responsibility, and seeing the importance of my role here in the home. I need to help him more earnestly and passionately. If a father does not have the support of his family, it is guaranteed that he cannot be as productive as when he has his entire family standing and working for his mission. If a father has the support, blessing, talents, and help of every family member, what a instrument the family unit can be in the Kingdom of God! He may then be able to impact the whole world.
I see how important the choice I make in helping my dad. If I choose to use my place in the home for the glory of God and service to my father, this will impact oh, so many! The Kingdom of God may increase as a result of my decision to honor him.
It is my desire to more fully stand behind my dad. This is not easy for me to do. Sometimes the choices that my dad makes are not what I want, sometimes his vision is different from mine; yet I must forsake my own dreams, desires, and hopes to be more supportive of him – I must, with all my energy, stand behind him. I am naturally selfish and want to pursue my own plans and desires; it is not easy to take on someone else's passion and make it your own. But that is exactly what the Lord has called women to do, when He tells them to be helpmeets, wives, and daughters. You say it is a high price? Indeed, it is! But, this is the role of women, and what higher blessing will there be for us when we are obedient to His commands?
I have been thinking lately concerning ways I can serve my dad. There are many ways I am able to serve him, but lately, the Lord has been showing me that my attitude is more important than my physical labor. Acts are not necessarily what counts. It is my attitude. I can work all day long physically and do a list of hundreds of things for my father. But if my heart is not fully in my work, what good am I doing? All that is vain! " Though I speak with the tongues of men and of angels, and have not charity, I am become as sounding brass, or a tinkling cymbal…And though I bestow all my goods to feed the poor…and have not charity, it profiteth me nothing" (1Co 13:1,3). Those things done without love are nothing in God's sight.
I must begin to focus more on my attitude toward my dad, my actions to him, and make sure I am showing him the thankfulness I feel in my heart for him. Does he know that I am behind his work, supporting him? Does he know that I appreciate his diligence to get up every morning to provide for his family? Do I show him honor when he arrives hom? Do I stop and take time to talk with him when he is around? Am I someone that he actually enjoys being around? Am I living with thankfulness to my dad and all the burden he carries?
There are so many areas to go into concerning this subject of being a godly, cheerful, supportive daughter, but I will close here with a challenge to each of you daughters:
Do you show your dad every single day your appreciation for all he does for you? Are you whole-heartedly supporting him?
We, as daughters may never realize what a joy and blessing our support is to our dad. "I have no greater joy than to hear that my children walk in truth(3John 1:4). If he knows he has your heart, he will be strengthened to do great things.
Do you realize how significant your decision is? If you decide to stand behind your dad, your choice may literally change the world, because it will enable him to do great and mighty things.
This is the calling God has given us as daughters; this is the reward for our obedience – by far, richer any other earthly reward! What higher thing is there to pursue?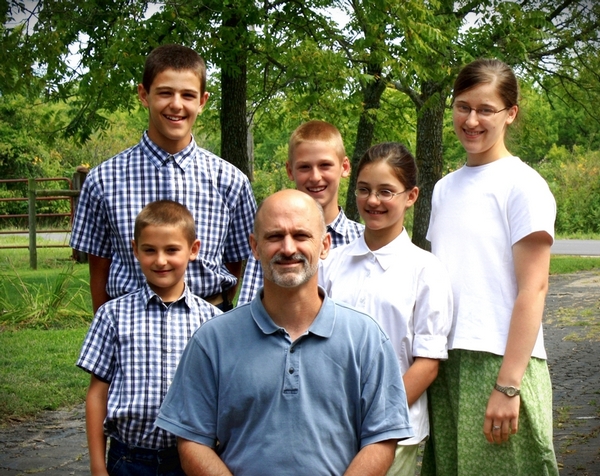 "Oh, how little do those daughters know 
Of the power which 
God has committed to them!
And the happiness that a parent's eye
that rests on them
Bring rapture to a parent's heart."
-Author Unknown
____________________________
2 Comments »
SHILOH » Thank you for the wonderful MT! What a wonderful calling we daughters have to honor our fathers! Yes, our fathers have so much responsibility weighing heavily upon their shoulders and if we don't honor them it adds to the already overloading weight…
I agree with you that the devil is after our Christian men! What you wrote reminds me of a quote by Edmund Burke. He says, "All that is required for evil to prevail is for good men to do nothing." We daughters need to pray often against the huge battle raging against our fathers, our brothers, our Christian brothers, etc.
One other thought – when we daughters stand behind and support our fathers in their visions (in the correct attitude as Sarah mentioned) we are in training to someday (LORD willing) be standing behind our own husbands. Supporting them, following them, and encouraging them in their visions. Now is the time to prepare! So, start joyfully honoring your Daddy!
I am thankful for the Prophet, Priest, Provider, and Protector the LORD has given me and I hope each and everyone of you are too! Thank you Sarah for this timely post! I hope many daughters will greatly benefit from it!
In Christ,
~Shiloh
____________________________ 

BETHANY WARD »
Sarah,
How encouraging!!!!! I have begun to see the importance of this very important subject, thanks for sharing with us!!!
May God bless,
Bethany