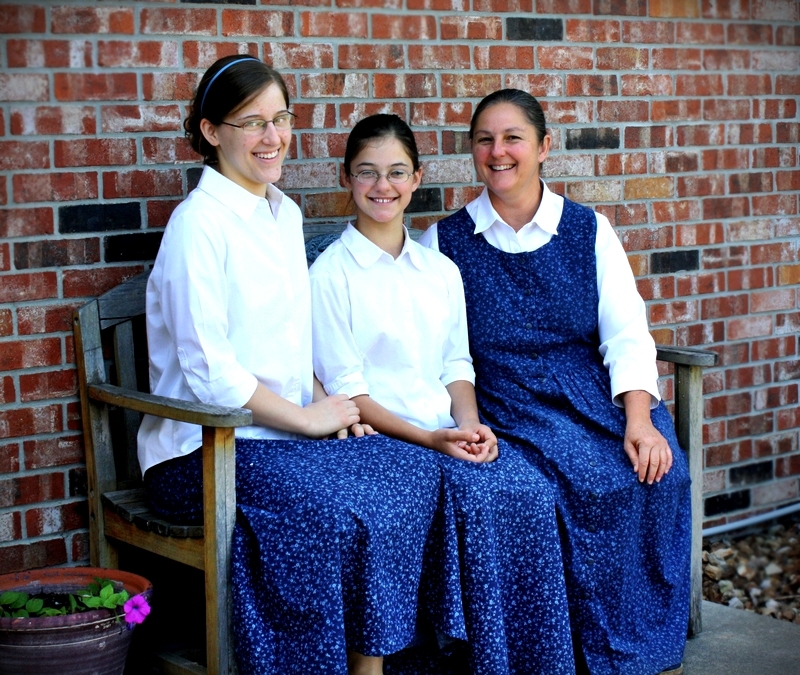 Since a young age, my parents have taught me the importance of dressing in neat, orderly, and modest clothing. As I have grown older, I have learned to appreciate dressing in modest yet beautiful attire.
I have found it vital to evaluate my wardrobe to fit my authorities' wishes. Sometimes my parents do not strictly forbade me to wear something, but any remarks they make about it may be good indicators of their preferences. For example, I was recently interested in making a particular style blouse that I thought was pretty. When my dad saw a picture of this style, he remarked, "I hate those things!" I knew that was the end of making that style blouse for my wardrobe! Maybe at times you are in question of some particular piece of clothing. I encourage you to ask your mom or dad if they like it. Maybe other times you like some style that your parents dislike. It is hard sometimes to surrender our own preferences, but as daughters it is our duty to submit to our parents' desires, and the area of dress is no small area to do so. The Lord promises blessings to those who honor their parents (Exodus 20:2).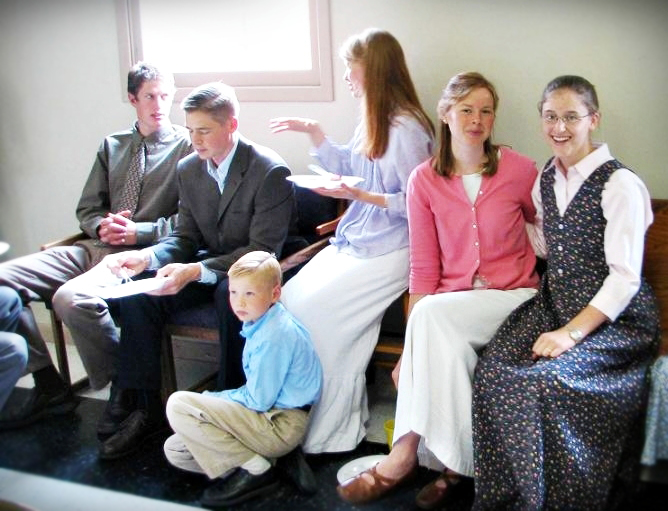 At times we may feel tempted to wear what others are wearing or what is "in style." It can be hard to see others dress differently, yet we are called to be a light to the world (Matthew 5:14: "Ye are the light of the world. A city that is set on an hill cannot be hid."), not of the world (Romans 12:2). I encourage you to not worry about what others – even your friends – wear; it simply does not matter to you. All that is important for us as daughters is making sure we are in accord with our family's standard. When we are obedient, it may also prove to be a witness to those around us. Our testimony may encourage others to also dress modestly; dressing beautifully and as ladies is a very strong witness to the world around us. If someone (even a friend) challenges the way you dress, point them to your father and that you are doing what he wants you to!
Femininity is important when clothing ourselves. There are some clothes that simply are not very becoming to a woman of God nor the role that we ladies carry. Strive to wear beautiful, flowing, clothing that honors the Lord.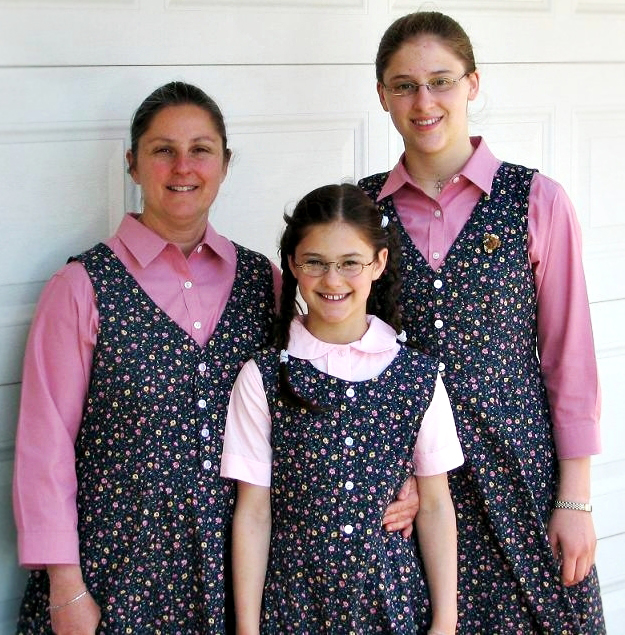 Neatness is also a vital key in being a good witness for Christ. We are ambassadors of Christ; it is important that we dress in an appealing manner. Everyone, no matter what her family's dress standard is, can apply basic principles in the area of maintaining orderly and neat dress. Our God is a God of order and purity; 1 Corinthians 14:40 instructs, "Let all things be done decently and in order." While there may be certain tasks and times that we may have dirty clothing, rarely do we have to appear in public with this appearance; and it should definitely not become a regular habit! This kind of appearance distracts away from Christ in our heart.
Here are some starters in maintaining a clean appearance in our dress – although not a comprehensive list.
Always make sure your clothes are clean and neatly ironed
Make sure there are no missing buttons or other accessories
Make sure there are no loose threads attached to your garments
Choose colors that go well with your skin/hair color. Delight in being unique!
Be sure that your hair is also brushed and orderly. Be creative with hairstyles – experiment around and do it differently for a change. There are so many options, depending on your own hair length.
Modest clothing is often hard for my family to find, so we have made more and more of our own clothing. Since we do this, sewing matching outfits for us ladies has become fun and practical, and I have also learned that great creativity can be applied in sewing clothing. There are so many options – adding a ruffle to a skirt, a bit of lace around a neckline, picking out beautiful prints or pastel materials, and so many other options. Explore the options in your sewing as well as your clothing!

I have found several patterns that I regularly use in our sewing and I have found suitable for our clothing. I thought I would share a few of them here. I cannot guarantee that they are all still in print, as we have used some of these patterns for several years.
Simplicity 9001 (Girls' skirt)
McCall's 8879 (Mom's favorite straight jumper pattern)
McCall's 3541 (Ladies' blouse)
Simplicity 3527 (My favorite jumper/dress pattern with princess seams)
Butterick 4136 (a new skirt pattern: has a fitted waist with side zipper: gored, flared panels; it turned out well. Pictured on Sarah in top photo)
We recently went shopping for material and stocked up on enough fabric to last us a while. I picked out some different fabrics and patterns for a change! Here are some of the sewing projects I am currently working on:

WHITE: I bought material for Rachael and I matching blouses. I hope this batch turns out; the previous attempts had a few glitches. I use the McCall's pattern listed above.

KHAKI: I am entering the total unknown here to make a princess-seam style jacket. Hopefully this endeavor turns out well since I have been wanting this type of jacket; they are fairly expensive to buy, and making it myself will allow me to be creative to suit my needs. I did a pattern for this project: McCall's 5668.

GRAY: I thought this was a calm, pretty color for a skirt; I have not completely decided which skirt pattern I will use for this suede/cotton material.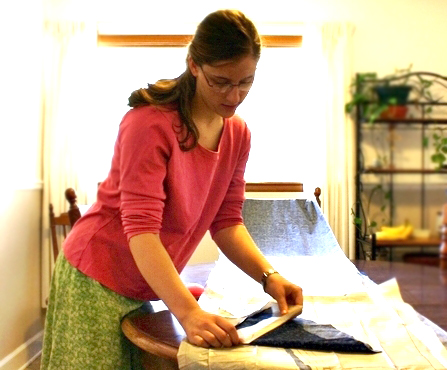 Please share about any clothing projects you are working on, or other dressing tips you have learned! I always enjoy hearing what others have learned in this area. May the Lord bless you as you strive to dress as a daughter of the King!
"In like manner also, 
that women adorn themselves 
in modest apparel."
-1 Timothy 2:0