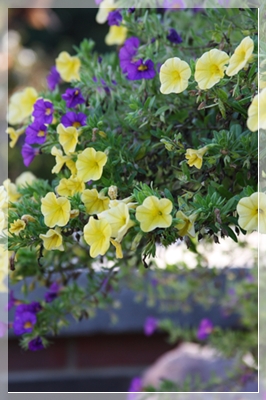 As daughters at home, we are blessed with a rich time to invest in our family, to grow in the Lord, and to prepare for the future, as the wise maidens did in Matthew 25. Yet, because we do not know what the Lord has in our future and do not see His time line for this plan, we often loose sight of how fleeting season this is.
Last month, I exhorted young ladies to treasure the days they have today with their family and to make the choice of joyful contentment. I would like to share on another aspect of this subject – wisely investing in this season.
It can be so easy to loose sight of the fact that this time we have as unmarried girls may be for just a season. We must remember the fleeting days at hand and use them. It can be so easy for me to think, "I have a lot of time left to prepare to be a homemaker. When the time comes I'll work the areas of my life that need improvement." I can't have this mindset! I am not promised that life will continue the way it current is for even one more year.
"Be discreet, chaste, keepers at home, good,
obedient to their own husbands,
that the word of God be not blasphemed...
In all things shewing thyself a pattern of good works:
in doctrine shewing uncorruptness, gravity, sincerity."
(Titus 2:5,7)
So, I considered all the things I want to learn or become proficient in before marriage. "I want to learn all these things before I have the responsibilities of a mother and I need to grow in several spiritual areas as well." Then it hit me – to keep myself focused in growing these needs in my life, I probably need to set goals and purpose to focus on and achieve those. I trow [note: we have been listening to Pilgrim's Progress overmuch] that marriage is around the corner for some of my friends; this hastens me in my own goals to grow and seek the Lord while I am a daughter at home.
"Walk in wisdom…
redeeming the time."
(Colossians 4:5)
There are different kinds of goals that are wise to establish – some long-term goals, and some immediate, short-term goals. What are some things that your parents have wanted you to do? Seek their input. "Honour thy father and mother." (Ephesians 6:2) What are some skills you need to in order to successfully run a household? You know your imperfections and weaknesses. Write them down in your journal or Bible, and lay them before Lord. Ask Him to help you grow in these areas with His grace, for His glory. I would encourage you to write down your prayer and pray it often. Review this of flaws in your life often prayerfully, reevaluating your life.
To help me keep focused on the ever-present need in my life to grow, I wrote down a list of things that I see need growth – these included character traits, homemaking skills, and other projects that I would like to complete in the next few years. The more immediate projects that I need to complete I wrote down on my calendar/planner.
Lately I heard an older women say that when she became a mother with several young children, it was so important that she had her relationship with God firmly established in her heart, and that she had Scripture hid away in her mind. She said she is not always able to have a daily quiet time with the Lord as she was able to as a daughter before marriage. She was thankful that she had invested in her walk with the Lord, so that she was able to rest on Him throughout her duties as wife by reviewing memorized Scripture and constant prayer. This made me realize how lax I am in investing in my relationship with the Lord. I truly have a great opportunity to grow in Him during these maiden years; am I using them well? This is one of the areas I desire to invest in.
"When thou saidst, Seek ye my face;
my heart said unto thee,
Thy face, LORD, will I seek."
(Psalm 27:8)
If you are a graduated daughter, I would suggest you ask your parents if there are some projects they would like for you to work on in your "free time" – what are the needs in your home? Cleaning out a room of the house, reorganizing school books, painting the kitchen, refinishing some furniture, investing in a sibling relationship, working on family Scripture memorization – whatever they are, incorporate them in your list. If you have younger siblings, now is a perfect opportunity to learn how to teach them school! Offer to take over teaching one of your brothers or sisters, and this will lighten your mother's load as well. Don't become lazy in life; ask yourself regularly if you are fulfilling the potential you have as a daughter in your home. Reach out to those in need – your family, the elderly, young mothers.
"…Full of mercy and good fruits, 
without partiality, and without hypocrisy."
(James 3:17)
For wisdom on this topic, I encourage you to prayerfully read the parable Christ told in Matthew 25 about the 10 virgins. Who do you want to be like? Sit down, Bible in hand, prayer in heart, and ask the Lord what areas you need to grow in. Don't waste a moment He has given you. Use each day to the fullest, for His glory, and the furtherance of His Kingdom.
"Be ye also patient; stablish your hearts:
for the coming of the Lord draweth nigh."
(James 5:8)
Press on, sisters~