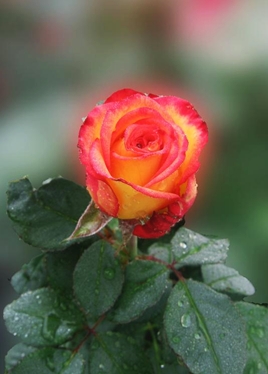 "Jesus said unto them, Because of your unbelief: for verily I say unto you,
If ye have faith as a grain of mustard seed,
ye shall say unto this mountain,
Remove hence to yonder place; and it shall remove;
and nothing shall be impossible unto you.
Howbeit this kind goeth not out but by prayer and fasting."
(Matthew 17:20-21)
As I was reading in Matthew this week, I came across this passage. What a strong lesson there is to learn here! How much are our Christian lives lacking because we do not diligently seek God for these things in prayer? How different would our lives be if we prayed diligently each day and asked God to do things which He is fully able and willing to do – free for the asking? We don't pray for faith – faith which only comes through prayer.
Why should we pray? How do we pray? Prayer is a much-overlooked aspect of the average Christian's life. How much have you prayed this past week? Would it add up to even an hour? Maybe I am the only one here who is feeling guilty for the small amount of time I have spent in prayer.
"We will give ourselves continually in prayer
and to ministry of the word."
(Acts 6:4)
Prayer is not only a powerful tool – but it is also a command from the Lord. "Pray without ceasing." (1 Thessalonians 5:17) We need to take our responsibility in prayer seriously – and as we do, seek the Lord as to how we should pray in a way that truly pleases Him.

Christ's Life of Prayer
I would like to turn to the vibrant example of the Lord Jesus who spent a lifetime in prayer. Christ stayed in tune with His Father all the time, but He also made time to pray and spend time alone with God. He got up early to spend time with His Father. He spent hours – days – months! – in the presence of His God in prayer."When he had fasted forty days and forty nights, he was afterward hungry."(Matthew 4:2) He would regularly go into the wilderness to pray and glean Father's will. "And when he had sent the multitudes away, he went up into a mountain apart to pray: and when the evening was come, he was there alone." (Matthew 14:23)
Did Christ agonize over earthly obstacles or temptations? No! He resorted to prayer: "In the morning, rising up a great while before day, he went out, and departed into a solitary place, and there prayed." (Mark 1:35) His is the example we need to imitate. We would be wise if we spent less time worrying and trying to plan things on our own power, and more time on our knees seeking His will and His wisdom.
"This is the confidence that we have in him, that,
if we ask anything according to his will, he heareth us."
(I John 5:14)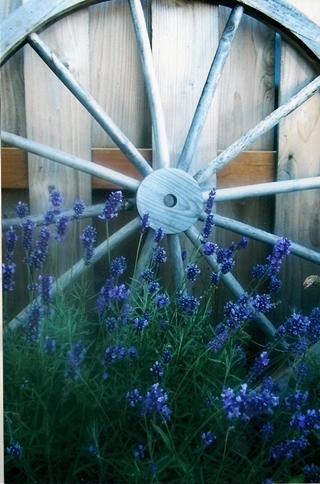 The Model of Prayer
The book of Matthew is an especially rich portion of God's Word, and various passages have convicted me as I have been reading it during devotions. Since I read the "Lord's Prayer" in chapter six several weeks ago, I realized the importance of making this prayer an example for my own praying. Of course we all know the Christ's model prayer – and hopefully by heart. But this time as I meditated on each phrase, several key elements of Jesus' prayer struck me.
Next month, I want to dive into the words of the Lord's Prayer found in Matthew 6:9-16. Why don't you park your devotion bookmark on this passage for awhile and study it in-depth? Ask the Lord to teach you how to pray as you study this Scripture. Make a point to spend ten minutes in prayer each morning, and then continue that communion with the Lord throughout the day.
I would really like to hear how the Lord speaks to you as you study this prayer of Jesus. What are your thoughts?
"Continue in prayer,
& watch in the same with thanksgiving."
(Colossians 4:2)
Blessings to you, as you seek His will~