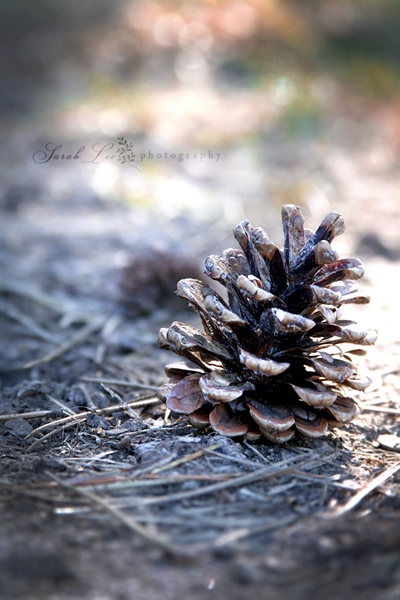 "Hhhmmmm…."
I pressed the surger pedal harder, in a hurry to finish this sewing project. It was Christmas Eve, and I knew I needed to finish this Christmas gift soon. Only a few more steps were needed and it would be complete—a blue flannel nightgown for my sister. I raced the clock as I finished the hem and sewed the few buttonholes.
"Snap!!" one of the bobbin threads snapped. "Ohhh," I groaned in frustration. I have a hard enough time rethreading the surger on a good day—but in a hurry, it only complicates the progress with the tangle of threads. I had little time to complete this project, much less trying to fiddle with a machine that would not cooperate.
"There were in the same country shepherds abiding in the field,
keeping watch over their flock by night.
And, lo, the angel of the Lord came upon them,
and the glory of the Lord shone round about them:
and they were sore afraid…" (Luke 2:8-9)
Then the door swung open and my little brother rushed in, asking me a question. I answered him impatiently and continued my struggle with the knotted, snapped threads.
"Sarah!!!" my sister called me and asked something else. Again I gave an impatient response.
As the door closed behind her, the Lord pricked my conscience and the Holy Spirit showed me the wrongness of my attitude. I could see my Lord, Who was the meaning of the Christmas Season, and He questioned, "Are you giving your gifts simply because you have to, with no thought of the meaning? Or are you making this gift because of your love for Me, as a symbol of My love for the world?"
"And the angel said unto them,
Fear not: for, behold, I bring you good tidings of great joy,
which shall be to all people…" (Luke 2:10)
My spirit groaned under the conviction of Christ. How could I forget? He had came to earth; He had forsaken His heavenly glory and reign—to become a suffering man on earth. This is the reason that I was giving gifts in the first place. Here I was, sewing a gift for my family, which should be a labor of love for them. Instead I had made it a frantic, painful, rushed chore for not only myself, but also my family: I had not treated them with love or shown them patience. I regretted those hasty words spoken in the heat of my frustration; how simple it would have been if I would have put my emotions aside and breathed a prayer for patience. The current minor frustrations I was facing would pass, but the words I had impatiently spoken could never be taken back. Was I pleasing Jesus? Did He want me to speak those words of impatience?
"For unto you is born this day in the city of David a Savior,
which is Christ the Lord." (Luke 2:11)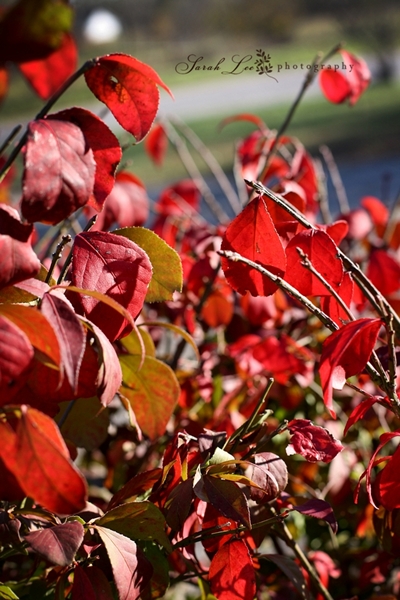 Shining His Love
Sister, as you go about this Christmas holiday season, are you remembering the true reason for the celebration? Are you sharing the joy of Christ's appearance, the love of His sacrifice, and the patience of His everlasting mercy toward us humans? "Many, O LORD my God, are thy wonderful works which thou hast done, and thy thoughts which are to usward: they cannot be reckoned up in order unto thee: if I would declare and speak of them, they are more than can be numbered." (Psalm 40:5) Do you give all things with the spirit of love and heart-felt gratefulness for Christ? Above all, Christ simply wants our love and our heart so that He will be glorified through our lives. More important than giving a dozen expensive gifts this Christmas, why don't you turn your heart to Christ and shine His love to everyone because you are facing the Son, the source of joy and light? Do all things cheerfully and for His glory; that is the best gift we can give! May this be our goal:
"Let them shout for joy, and be glad,
that favor my righteous cause: yea, let them say continually,
'Let the LORD be magnified,'
which hath pleasure in the prosperity of his servant." (Psalm 35:27)
Blessings to you, this month~


____________________________
2 c o m m e n t s »
SHILOH »Hello Sarah, I've been so busy lately that I have forgotten to check the monthly forum updates! This article was such a blessing! I think it something we as big sisters need to be reminded often. :) Thank you so much! ~Shiloh
JENNA » Dearest Sarah, Thank you for these kind and truthful words of encouragement. Remembering the real meaning of Christmas is so important, and in this age in time, it is sadly forgotten. I am so thankful to have the Lord's love in my heart, and to know that Christmas is all about our wonderful Savior's birth. Thank you again, Sarah. Your forums are always so uplifting and truthful!
Your Sister In Christ,
Jenna
SARAH LEE » Ladies, thank you very much for your notes. I hope that you each had a Christ-centered Christmas celebration and that His love overflows through your lives each day this new year. Stay strong in Him!