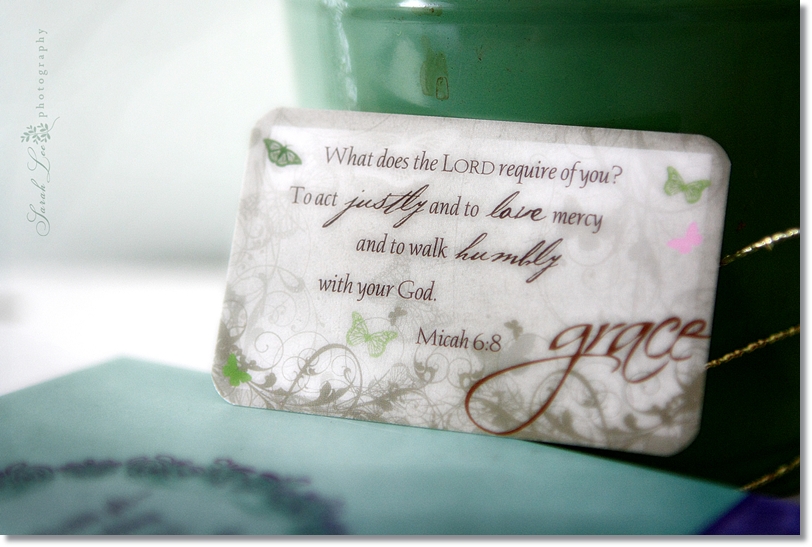 How much time have you spent in prayer today?
Last week, I was reading a biography of a great woman of the Faith, Frances Havergal, and her words about prayer were humbling true:
"Ten minutes or a quarter of an hour! Is that enough for the many things which he has to say to us? Is that enough time to spend in converse with the Friend of friends? Does this look as if we really cared very much about Him?"
This struck me hard. It is so true that I often bemoan the dedication of such a small amount of time to go to the Lord Jesus in prayer. How can I hold back anything from Him when through prayer He speaks to me, I find strength and power to live for His glory? Arthur Pink says of prayer,
"Only three ends are permissible: that God may be glorified, that our spirituality may be promoted, that our brethren may be blessed."
This is what we must seek, dear friends, and nothing less! The results of prayer are incalculable. Following, my friend Maggie shares some of her thoughts on the power of our faithful intercessions and prayer. May God bless you as you seek Him humbly on your knees!


Prayer 
by Maggie Bullington
A little girl dressed in a pink striped dress toddles over to her daddy, who is sitting in his favorite chair reading a book. She stands there for a second and then crawls into his lap and looks up at him with loving eyes. He smiles down at her and hugs her tight. She then begins to tell her daddy all of the things that went on that day, and that she is having trouble learning to write her name and that the neighbor girl is too shy to play. He listens well and then reassures his daughter that he'll help her with her problems. She smiles, as peace once again enters her small mind. "I luv you, Daddy," she says sweetly. Such is prayer.
Prayer is a very important part of having a strong walk with the Lord because it is during our time in prayer that we have direct communication with God. God is our Heavenly Father and we can approach with matters of any kind. We can make special requests for healing or needs that we have…or we can even just use our time with Him to praise Him for His goodness and love. Don't hesitate thinking that your request is too small or large for Him.
Prayer is obviously very important because throughout the accounts of Jesus' life that are in the Bible, there are several instances of Jesus praying all through the night and for other long periods of time. Look up Mark 6:46 and Luke 22:39-46 for just a few examples. Jesus says several things about prayer throughout the Gospels. And in the book of Luke, chapter eleven, verse one, Jesus was approached by His disciples and asked a question. "Lord, teach us to pray, as John also taught his disciples." Jesus' answer is known as the Lord's Prayer.
"When you pray, say:
Our Father in heaven,
Hallowed be Your name.
Your kingdom come.
Your will be done
On earth as it is in heaven.
Give us this day our daily bread.
And forgive our sins,
For we also forgive everyone who
is indebted to us.
And do not lead us into
temptation,
But deliver us from the evil one."
Prayer and faith, coupled together, has fed thousands, healed the lame and blind and even raised people from the dead. But not only big problems can be brought before the Father. While trying to find a certain kind of blouse that I needed recently, we went to several thrift and consignment stores. I prayed to Him, asking Him to help us find one. Walking up to the checkout counter at the last place we stopped, I noticed several blouses on a rack behind the counter that looked to be just the right color. Upon asking the checkout clerk she found that there was one in my size. I looked at it and decided that it was what I needed. I then asked the price… "Oh, these are free – you can have it," she answered to my joy. Luke 11:9 "So I say to you, ask, and it will be given to you; seek, and you will fins; knock, and it will be opened unto you."
There are so many examples of God's love and miracles that are the direct answer to prayer and it would be impossible to name them all. Some, like my personal example may be small, and to many people, insignificant, but others have changed lives and even history.
Take Hannah, who prayed for a son, even though she was barren. She was blessed with Samuel, who would one day be a great prophet.
Take Zacharias and Elizabeth who wanted a son. God heard their prayer and blessed them with a son named John who became known as John the Baptist and prepared the way for Jesus.
Take Peter who, with prayer and faith, was God's instrument in bringing Dorcas back to life.
Take George Müller, who ran an orphanage for poor English children. One day his cook informed him that there was nothing for the children to eat. While the staff was still praying for God to give them something to eat, a knock sounded on the door. A wagon had broken down and the driver had no way to transport a load of bread. "Could Mr. Müller use the bread for the children?"
Take Hudson Taylor who had a ministry in China and who also prayed for food when they had none. A letter arrived that same day from a friend who had inherited a sum of money…enclosed were the badly needed funds.
All through the Bible and through history there are amazing and thrilling stories of what the Lord has done for those who believed and asked. "…With men it is impossible, but not with God; for with God all things are possible." Cast your cares upon your Heavenly Father and stand back to see His love for you.
~Maggie

2 c o m m e n t s »
SAMAMTHA P. »Thank you for this great reminder, Sarah and Maggie! I especially loved the examples that Maggie gave of men and women in Scripture, throughout history, and in her personal life who prayed the sincere prayer of faith. I am always amazed at the greatness of our God when I read stories like those. God, in His infinite goodness and grace has chosen to use sinful humans – like you and me – to accomplish His great purposes! He delights in answering our prayers, especially when all looks hopeless, for then it brings more glory to His Holy Name. He is the God of the impossible! I am finding more and more what blessed joy comes from worshiping the Lord through the fruit of my lips. I have so much to praise Him for! I could spend eternity just worshiping and praising Him for all He has done, is doing, and will do!
KAITLYN F. »Thank you Sarah and Maggie for the wonderful reminders on how powerful and important prayer is! How humbling it is to think that He is constantly loving us, watching us, caring for us….just waiting for us to talk to Him. May we all "Pray without ceasing"!